BUY TICKETS: Click the SCHEDULE button below. On the schedule, click an event and use the RED button.
GET THERE: The Thursday through Sunday screenings are at HOT DOCS Ted Rogers Cinema, 506 Bloor Street West. And take a look at this interview with our programmer in NOW about the festival!
AWARDS NIGHT starts 6 pm on FRIDAY
Celebrate World Water Day
Watch our inspiring award winners & take a deeper look at drought
To celebrate World Water Day, we have two screenings. Scroll down for more information about World Water Day and this year's theme: No One Left Behind.
6-9 pm: We are proud to announce the award-winning films for 2019 on World Water Day. It was very difficult to pick the winners.
9-11:30 pm: We take a deeper look at water shortages, focusing on California. There's both a documentary and a drama that reveal the dimensions of the issues.
First screening from 6 to 9 pm
We will start with a water blessing from Elder Whabagoon.
From 6 to 9 watch these films:
Water 2 | follow surfers into a world of mesmerizing colour and movement off the coast of the French Polynesian islands | 5 min
Alice's Garden (Canadian Premiere) | A deeply illuminating and heartfelt film about Alice's Garden, in Milwaukee, Wisconsin, on the grounds and waterways of the Underground Railroad that now form a vital community garden. | 9.5 min
The Weight of Water (Ontario Premiere) | Follow intrepid blind adventurer Erik Weihenmayer as he kayaks the Colorado River through increasingly turbulent and dangerous rapids in the Grand Canyon; join his emotional journey through struggle, despair, determination, and achievement. | 80 min
Q&A with Lawrence Gunther, the protagonist of The Weight of Water & Michael Brown, filmmaker (via Skype)
Community partners (upstairs):
1. Pristine Blue Initiative – promoting ocean, lake and river conservation with sound environmental policy and environmental literacy in Toronto – Sarah Shana & Da Chen
2. Anarres Natural Health Apothecary – Tracey TieF
Second screening from 9 to 11:30
Shadow of Drought: Southern California's Looming Water Crisis (International Premiere) | the story of California as it recovers from its worst drought ever, with dire consequences if inaction lies ahead | 42 min
Where the Water Runs | the drama of a young water distribution operative during Los Angeles' worst drought facing resistance to the possible privatization of the city's dwindling water resources. | 25 min
Once Hamoun | Since Lake Hamoun in southeast Iran has gone dry, poverty, emigration, and the extinction of traditional and local jobs have resulted | 35 min
Community partners:
1. Council of Canadians, Toronto Chapter – Tara Seucharan
2. Anarres Natural Health Apothecary – Tracey TieF
See Tom Sandler's photos upstairs:
Since the 1970s, iconic Toronto photographer Tom Sandler has documented local and international social, political, and community events, and works with a stellar array of luminaries, publications, and organizations. We're delighted to showcase some of Tom's personal nature photography tonight and throughout Water Docs Film Festival.
It's a yearly celebration that gives us all a chance to take a look at where we are as a planet with water.
This year's theme is NO ONE LEFT BEHIND.
Download the World Water Day Factsheet.
Today, 2.1 billion people are still living without safe water – their households, schools, workplaces, farms and factories struggling to survive and thrive.
Marginalized groups – women, children, refugees, Indigenous peoples, disabled people and many others – are often overlooked, and sometimes face discrimination, as they try to access and manage the safe water they need. 2. Anarres Natural Health Apothecary – Tracey TieF
We have a great line-up of films for our eighth annual Water Docs Film Festival showcasing Canadian and International features and shorts about all things water!
ENGAGING DISCUSSIONS WITH FILMMAKERS & SPEAKERS - SPECIAL GUESTS - FAMILY FRIENDLY OFFERINGS AWARDS - ART EXHIBITS - MUSICAL PERFORMANCES - COMMUNITY PARTNER DISPLAYS
For the love of water, come join us!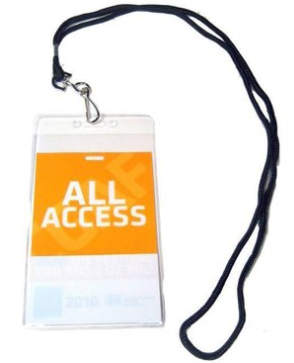 Get your
FESTIVAL PASS
now and save $35 over buying tickets individually.
Only $40… that's a $35 savings & you get to attend all the screening events! WOW!
Farewell to Water Warrior Grandmother Josephine Mandamin as she begins her final journey home
With the passing of Grandmother Josephine Mandamin (1942-2019), Canada has lost a visionary who made calling for cleaner water and greater water protection her life's work. Logging more than 10,000 miles on sacred water walks around the perimeter of all five of the Great Lakes and numerous other waterways around the world to raise awareness about the need to protect water, Grandmother Josephine was an embodiment of the phrase "walk the talk". Ecologos and the Water Docs team are honoured to have worked and walked alongside Grandmother Josephine, and we send our heartfelt condolences to her family and community at this time of great loss.
Be the first to know…
For all the latest news, follow Water Docs through all of our social media channels. We'll also be sending out announcements about programming and special guests and running ticket giveaways through our e-newsletter. Sign up here.
Wild Water Residency
A new joint adventure by Ecologos and
the Canadian Wilderness Artist Residency
Inspired by a film we showed two years ago of six artists canoeing in the Yukon, The Peel Project, we are launching an arts residency in Northern Ontario together with the Canadian Wilderness Arts Residency.
10 students will be selected to participate in a wilderness and arts experience. More information …
Who can apply? Applicants must:
Be between 14 and 17 (approx. Grades 10-11)

Demonstrate an interest in the arts and creative pursuits

Provide a letter of support by a community member outside of their immediate family (ex. teacher, band-council member, guidance counsellor, coach, principal, etc.)
Apply in March. Travel in August.