To buy TICKETS, click the SCHEDULE button below. On the schedule, click an event and use the RED button.
The Wednesday event is at the OISE Auditorium, 252 Bloor Street West at 6:30. Please register
The Thursday - Sunday screenings are at HOT DOCS Ted Rogers Cinema, 506 Bloor Street West.
THIS WEDNESDAY
Celebrate people who act for water!
Join us on Wednesday, March 20, at the OISE Auditorium to witness the Water Warrior Award presentation to Autumn Peltier for her activism and to the late Grandmother Josephine Mandamin for her legacy of water walking.

This award is presented to a person who has made an outstanding contribution to protecting and raising awareness about threats and issues facing water. The award highlights the work of someone who exemplifies and embodies Ecologos' mission—namely, to restore the human connection to water while motivating people to take action to protect our planet's most precious element. Read more.
Watch these films:
Water 1 | incandescent surfing in the South Pacific | 4.5 min
For the Love of Salmon | a challenging 60 km swim to bring awareness to the impact of declining salmon health | 8 min
The Radicals | spectacular footage of two outdoor athletes on a journey in BC that challenges their relationship to the land in dialogue with Indigenous communities in BC | 55 min
Gracie | a 14-year-old shares the impact of the fight against the Dakota Access Pipeline on life in Cannonball, North Dakota (Canadian Premiere) | 5.5 min
Drummers: Eagle Woman Singerz and Community Drummers
Panel discussion: with Autumn Peltier, filmmaker Jan Vozenilek (For the Love of Salmon), filmmaker Cathy Cain (Gracie) and Wes Bova, P.Eng
Community partners: Canadian Roots Exchange, a community of Indigenous and non-Indigenous youth committed to building honest and equitable relationships.
Co-hosted by the OWWA (Ontario Water Works Association) Student Chapter at the University of Toronto.
Pass on your love of water: Get a copy of The Water Walker book signed by Autumn Peltier and use it to talk with children up to around 10 about how Grandmother Josephine became a water walker, courtesy of A Different Booklist bookstore.
When? 6:30 pm in the OISE Auditorium, 252 Bloor Street West, Wed, March 20. It's just upstairs from the St. George Subway.
We have a great line-up of films for our eighth annual Water Docs Film Festival showcasing Canadian and International features and shorts about all things water!
ENGAGING DISCUSSIONS WITH FILMMAKERS & SPEAKERS - SPECIAL GUESTS - FAMILY FRIENDLY OFFERINGS AWARDS - ART EXHIBITS - MUSICAL PERFORMANCES - COMMUNITY PARTNER DISPLAYS
For the love of water, come join us!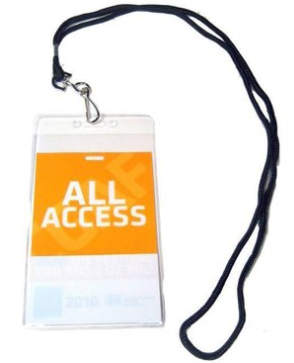 Get your
FESTIVAL PASS
now and save $35 over buying tickets individually.
Only $40… that's a $35 savings & you get to attend all the screening events! WOW!
Farewell to Water Warrior Grandmother Josephine Mandamin as she begins her final journey home
With the passing of Grandmother Josephine Mandamin (1942-2019), Canada has lost a visionary who made calling for cleaner water and greater water protection her life's work. Logging more than 10,000 miles on sacred water walks around the perimeter of all five of the Great Lakes and numerous other waterways around the world to raise awareness about the need to protect water, Grandmother Josephine was an embodiment of the phrase "walk the talk". Ecologos and the Water Docs team are honoured to have worked and walked alongside Grandmother Josephine, and we send our heartfelt condolences to her family and community at this time of great loss.
Be the first to know…
For all the latest news, follow Water Docs through all of our social media channels. We'll also be sending out announcements about programming and special guests and running ticket giveaways through our e-newsletter. Sign up here.
Wild Water Residency
A new joint adventure by Ecologos and
the Canadian Wilderness Artist Residency
Inspired by a film we showed two years ago of six artists canoeing in the Yukon, The Peel Project, we are launching an arts residency in Northern Ontario together with the Canadian Wilderness Arts Residency.
10 students will be selected to participate in a wilderness and arts experience. More information …
Who can apply? Applicants must:
Be between 14 and 17 (approx. Grades 10-11)

Demonstrate an interest in the arts and creative pursuits

Provide a letter of support by a community member outside of their immediate family (ex. teacher, band-council member, guidance counsellor, coach, principal, etc.)
Apply in March. Travel in August.