BUY TICKETS: Click the SCHEDULE button below. On the schedule, click an event and use the RED button.
GET THERE: The Thursday through Sunday screenings are at HOT DOCS Ted Rogers Cinema, 506 Bloor Street West. After the show, celebrate at the Center for Social Innovation at 720 Bathurst.
OPENING NIGHT is 6pm on THURSDAY
You've probably never seen water like this!
THE SCREENING AT HOT DOCS
Celebrate THE MAGNIFICENCE OF WATER with 4 magnificent films at the Hot Docs cinema. You won't want to miss the stunning North American premiere of the feature Aquarela. Then celebrate Opening Night at the Centre for Social Innovation (ground floor), with the chance to see another film.
Watch these films:
Spring on the Strand | the poetic unfolding of a London spring | 2 min
Veer (Ontario Premiere) | an experimental Norwegian expressive dance | 7 min
Elemental | mesmerizing stills meld into the movement of water and light | 3.5 min
Aquarela (North American Premiere) | a Russian masterpiece that portrays water at the edge across the globe and pushes viewers through awe, heartbreak, despair and joy | 89 min
Community partners:
1. World Wildlife Fund Canada (WWF) Freshwater and Oceans work - Heather Crochetiere
2. Project Drawdown on 100 solutions to draw down clumate change and what's happening locally - David Burman
See Tom Sandler's photos upstairs:
Since the 1970s, iconic Toronto photographer Tom Sandler has documented local and international social, political, and community events, and works with a stellar array of luminaries, publications, and organizations. We're delighted to showcase some of Tom's personal nature photography tonight and throughout Water Docs Film Festival.
THE OPENING NIGHT RECEPTION AT CSI
After the screening, join us at CSI Annex, 720 Bathurst Street (a short walk south on the west side of Bathurst Street) from 9:00 pm onward.
Your Opening Night ticket is your entrance key. Enjoy connecting with filmmakers and fellow Water Docs film enthusiasts over nibblies by Hey Lady! CATERING.
See amazing water photos by Nicola Pratt and try on a headset from Pop-Up VR for some great virtual reality experiences. And most of all, share your love of water with other filmgoers! See more details.
And for a respite from the maddening crowds, we invite you to enjoy the following film which will be playing in June's Room, at the back of the event space:
Confluence (Canadian Premiere) | a testament to the power of the music of an indie folk band to spark conversation and unite us over shared concerns as they travel the length of the Colorado | 55 min
Hope to see you there!
And here's a SNEAK PREVIEW of the awards on Friday!
We have a great line-up of films for our eighth annual Water Docs Film Festival showcasing Canadian and International features and shorts about all things water!
ENGAGING DISCUSSIONS WITH FILMMAKERS & SPEAKERS - SPECIAL GUESTS - FAMILY FRIENDLY OFFERINGS AWARDS - ART EXHIBITS - MUSICAL PERFORMANCES - COMMUNITY PARTNER DISPLAYS
For the love of water, come join us!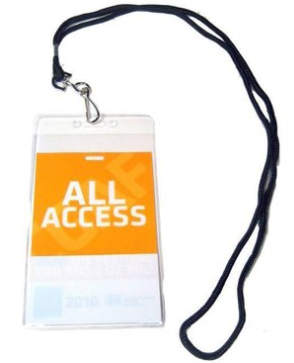 Get your
FESTIVAL PASS
now and save $35 over buying tickets individually.
Only $40… that's a $35 savings & you get to attend all the screening events! WOW!
Farewell to Water Warrior Grandmother Josephine Mandamin as she begins her final journey home
With the passing of Grandmother Josephine Mandamin (1942-2019), Canada has lost a visionary who made calling for cleaner water and greater water protection her life's work. Logging more than 10,000 miles on sacred water walks around the perimeter of all five of the Great Lakes and numerous other waterways around the world to raise awareness about the need to protect water, Grandmother Josephine was an embodiment of the phrase "walk the talk". Ecologos and the Water Docs team are honoured to have worked and walked alongside Grandmother Josephine, and we send our heartfelt condolences to her family and community at this time of great loss.
Be the first to know…
For all the latest news, follow Water Docs through all of our social media channels. We'll also be sending out announcements about programming and special guests and running ticket giveaways through our e-newsletter. Sign up here.
Wild Water Residency
A new joint adventure by Ecologos and
the Canadian Wilderness Artist Residency
Inspired by a film we showed two years ago of six artists canoeing in the Yukon, The Peel Project, we are launching an arts residency in Northern Ontario together with the Canadian Wilderness Arts Residency.
10 students will be selected to participate in a wilderness and arts experience. More information …
Who can apply? Applicants must:
Be between 14 and 17 (approx. Grades 10-11)

Demonstrate an interest in the arts and creative pursuits

Provide a letter of support by a community member outside of their immediate family (ex. teacher, band-council member, guidance counsellor, coach, principal, etc.)
Apply in March. Travel in August.