Here's a way for you to take Action for Water
and make waves in your community.
Host your own film screening.
We will work with you to create
an engaging experience
for your audience.
Host a local film screening
Water Docs Where-You-Live
Share your love of film and passion for water with friends, neighbours & colleagues.
You care about the environment and are passionate about the dangers facing water, locally and globally.
But our Water Docs Film Festival comes around only once a year in Toronto, and you know people who also care and would like to share the opportunity to learn more and discuss what might be done to help.
Water Docs Where-You-Live
The possibilities are endless. Host a gathering in your home, the local library, a community centre, or with a local organization.
Water Docs Where-You-Live screenings have already been held by groups as diverse a public library branch and a university; by particular cultural communities, including Chinese, South Asian and Francophone; in places ranging from Toronto to Mattawa, and from Etobicoke to North Bay.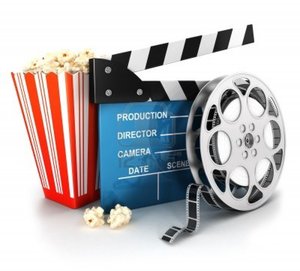 Water Docs Where-You-Live
1. Select a film(s): Review the film descriptions and trailers in our film library. Do you have a topic that you would like to address? See the THEMES page to get some ideas for your screening.
2. Confirm screening rights with the Manager of Water Docs Where-You-Live. Water Docs has screening rights to most of the films in our library. There may be occasion where a fee will be charged by the filmmaker.
3. Set up a post-screening discussion: Find out whether the filmmaker or someone else associated with its production is available to participate in a Q&A session. There may also be local knowledgeable professionals who can speak on the theme chosen. If further away, you could connect by a video conferencing system, such as Skype.
4. Determine your venue and availability of screening equipment: Allow plenty of lead time to ensure availability.
5. Plan how you'll promote the event: Branded to include Water Docs Where-You-Live, email blasts to local organizations, social media, and posters have all been successful methods. We will also include your event in our own Social Media promotions.
6. Ask Water Docs to be part of your screening: A rep from our team would be happy to participate, schedule permitting.
Let's get started! Contact Suzanne Christie